South West Languages Conference
Come and join us for a selection of presentations, workshops and resources for secondary languages teachers.
With the emphasis on delegates receiving excellent professional development from leading language practitioners, this conference offers the opportunity to learn new classroom strategies, take part in practical sessions, benefit from the latest ideas and resources, be inspired and have fun!

Keynote - Rachel Hawkes (10.00-10.45) - Making the weather and creating the climate: strategies for generating and sustaining engagement in language learning
In the context of government expectation that 90%+ all current Y8 students takes a GCSE language, and the introduction of the new, more challenging GCSE examinations for 2018, it is clear to us as teachers that learner motivation is key, and that short-term, extrinsically-motivating goals are insufficient. What are the key motivational drivers for language learning and how can we harness them?

Break: 10.45 - 11.00

Session 2 - Select one from the workshops below (11.00-12.45)
Philip Campagna - Authentic Resources
This session will help delegates develop a wider repertoire of activity styles for facilitating MFL learners' interaction with authentic and semi-authentic spoken and written resources from an early stage at Key Stage 3.
Rachel Hawkes- Planning for success at KS4: building knowledge and skills for GCSE Speaking and Writing
In this workshop we look at practical ideas for developing the independent, creative writing and speaking skills which the new examination requires. We focus on building a transferable repertoire from KS3, making the most of memory, developing translation skills, and explore tasks that support the development of confident, spontaneous talk.
Lunch: 12.45 - 1.30

Session 3 - Select one from the workshops below (1.30-3.15)
Philip Campagna - Phonics, skills and the independent learner: Thinking ahead and moving away from the noun-centric approach to MFL
In this very practical and interactive workshop, we will examine the nature of "topics", discuss the importance of Phonics and how to help pupils develop independent learning skills. We will examine how the Languages Programmes of Study: KS3 inform teaching and learning and focus on key areas for the preparation of pupils for GCSE. The workshop will include iPad activities. Please bring your iPad to this session if you wish.
Crista Hazell - Teachers...hear our voices!

In this workshop you will investigate strategies to help all learners to develop oracy skills in MFL. Crista will guide you through a range of tried and tested strategies to take back to your classrooms and departments that have real impact which will boost confidence and student output in the MFL classroom and beyond! Students love these so much they'll be begging to focus on speaking skills every lesson.
Presenter profiles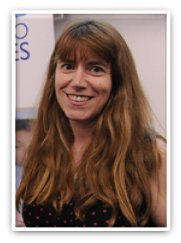 Rachel Hawkes works across the six schools in the Comberton Academy Trust. Director of International Education and Research, and SLE for languages, she is also a former President of ALL. Co-author of the new Pearson textbook for GCSE Spanish (¡Viva!), she has a PhD from Cambridge University, focusing on teacher and learner interaction in the secondary languages classroom.

Philip Campagna is SW Regional and National Director for Network for Languages and Network for Learning. He is a Senior Lecturer and PGCE Course Leader for Secondary MFL and PGCE Primary MFL Coordinator at Bath Spa University. Philip was, for six years, Head of the MFL Faculty at a large Wiltshire Community College. He worked for ten years as a Primary Languages Coordinator in Wiltshire. He regularly presents for Network for Languages, both in the South West and other regions. He has also presented at National and International Language Conferences.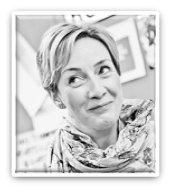 Crista Hazell has been teaching in a range of secondary schools for 18 years and has been in Middle Leadership for 17. She is an MFL specialist seeking out new and innovative teaching and learning strategies to engage learners and help them become confident, inquisitive, happy and successful lifelong learners who can successfully navigate their way through the challenges in school, education and beyond.
Cost: £145 per delegate which includes lunch and resources; £199 for up to 3 teachers from the same school
To book your place, please complete the form below: