Developing outstanding teachers and leaders through outstanding coaching
This conference will be online:-
David is presenting via webcam, accompanied by slides and activities
Opportunities for delegate questions and comments
A copy of the slides will be made available after the course, along with further materials
This is a one day course split over Wednesday 29th June and Wednesday 6th July 2022, running at 4pm to 6:30pm on both days

Schools with a strong coaching ethos inspire all classroom teachers to raise their practice to new levels.
Middle leaders increase their skills in leading and managing teams, and senior leaders strengthen their overview and vision for the school.
Coaching is a form of CPD that can deliver all 5 criteria of the 2016 DfE Standard for Teachers' Professional Development effectively.

A 2015 review by the Teacher Development Trust concluded that "professional development opportunities that are carefully designed and have a strong focus on pupil outcomes have a significant impact on student achievement." *
Whether you are new to coaching or have practised it for some time, this course takes a fresh look at coaching in schools. Novices will learn and practise the fundamental skills required to coach well, while experienced coaches will be able to improve and enhance their current practice.
This course is aimed at classroom teachers and school leaders from all educational settings.
The day is intended to be practical, interactive and flexible to meet delegates' specific needs.
Session 1: The Principles of Coaching
What coaching is, and what it isn't
Why coaching is a highly effective form of CPD
Evidence of impact on professional development
Session 2: The Skills and Attributes of an Effective Coach
Developing the key but deceptively simple skills of listening, questioning and offering feedback
Have a go – practice session
Conducting a personal skills audit – where are you now, how do you improve?
Refining your coaching techniques – big do's and don'ts; useful tools to help move people on
Session 3: Coaching Models and Structures
Structuring a coaching conversation
Different coaching models to suit different ends – pros and cons
Developing a sustainable whole school programme
Responsibilities and accountabilities
Strategies to monitor and measure impact
Session 4: Pitfalls and solutions. Action planning
Reasons why coaching may not always deliver – solutions
Action planning – taking it all back to school
* Teacher Development Trust: "Developing Great Teaching: Lessons from the international reviews into effective professional development", 2015
Presenter Profile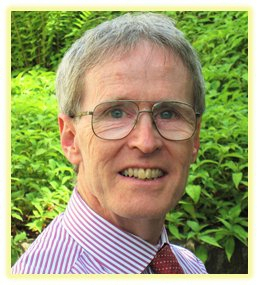 David Nicholls is an independent Consultant, with a wealth of experience as an AST, Subject Leader and MFL Consultant for a LA. He has a proven track record of supporting teachers and senior leaders across the South West, delivering well-received training on a range of topics, running networks and working in schools with individual departments and classroom teachers. He is an experienced coach, who enjoys supporting teachers to develop their classroom practice, as well as middle and senior leaders to develop their leadership skills.

Feedback from teachers on David's courses
A great day! Lots of information. It will be nice to have a follow-up session to feedback on what action has been taken back at school. I have gone home wanting to be coached and wanting to be a coach. The quality of the resources and handouts were excellent.
This course was very well-delivered and offered me a considerable number of areas to develop.
A really helpful training session. I am keen to try putting some of this into practice in my teaching.
Excellent speaker; engaging, well thought-through and focused activities.
Cost: £250 per delegate; £299 for 2 teachers from the same school booking on this course
Booking Form
The information below will be used solely to process your booking. You can see further information on our privacy statement here.
To book your place, please complete the form below: