Outstanding Achievement in A level Music Technology
This conference will be online:-
James is presenting via webcam, accompanied by slides and activities
Opportunities for delegate questions and comments
A short task between the two sessions
A copy of the slides will be made available after the course, along with further materials
This is a one day course split over Wednesday 1st and Friday 3rd July, sessions will be 3pm to 5.30pm on both days.
How can we adapt our teaching to address the skills and content in the new 2017 Music Technology A Level specification
What are the new demands on students?
How do we develop our students' skills in comparison and evaluation?
Are your students able to demonstrate their AO4 higher level thinking skills to address the extended response questions on Components 3 and 4?
How can you design your scheme of work to develop students' holistic and synoptic skills in the subject?
This course is designed for teachers of Music Technology who are looking to get to grips with the new A Level specification, consider how to most effectively prepare their students for the exams whilst also topping up their own subject knowledge. It will explore new teaching approaches to develop students' AO4 skills, technical numeracy and to achieve highly on their non examined assessment work. It will also consider the challenges and opportunities associated with the linear exams and how best to handle the content.
Course Outline
Organising the course: what you need to do and when
The outline and expectations of the new course, NEA work and exams
Schemes of work and how to design them
Planning to take into account the new demands for technical theory
The logistics of recording sessions
Coursework exemplars: a chance to discuss and hear feedback
Feedback from 2019 and discussion on this years' work
Skills for success in recording and composition
The brief: addressing all aspects and ensuring students know the requirements
Using recording and composition to develop students' synoptic skills
Getting the logbook right – using the logbook to demonstrate students' hard work
AO4: modelling what is required and developing students' skills
Overview of AO3/AO4 and application of skills on components 3 and 4
Developing students' critical listening skills
Using NEA work to model the skills required for components 3 and 4
Using recording eras to focus student listening
Strategies for stretch and challenge; how to develop the A/A* student in music technology
Aiming for high marks in the extended response questions
Aiming for excellence in the audio questions on component 4
Preparation for higher education – what skills are universities looking for?
Supporting students in aiming for top band NEA work
Timings (for both days):-
Session 1: 3.00pm to 4.00pm
Break : 4.00pm to 4.15pm
Session 2 : 4.15 to 5.15pm
Q&A session : 5.15pm to 5.30pm
Presenter Profile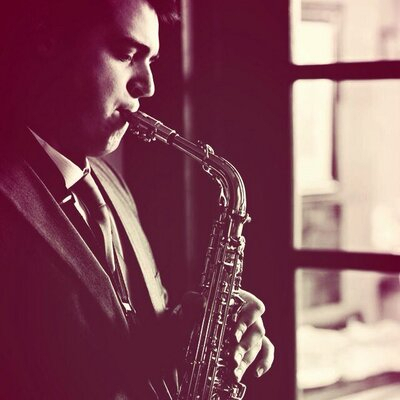 James Reevell is currently Head of Music Technology at Greenhead College in Huddersfield in West Yorkshire, which has a national reputation for academic excellence and has a large, thriving music department. He is an experienced A Level Music Technology teacher and provides services as a trainer, consultant and advisor for Music and Music Technology across the UK, collaborating with training organisations, secondary schools and colleges to deliver CPD and to help with planning, resourcing, teaching and learning and assessment.
James has worked as a Head of Visual and Creative Arts with responsibility for A Level courses in Art, Dance, Drama, Music and Music Technology at Rochdale Sixth Form College. The college was rated 'outstanding' by Ofsted in 2013, and students' progress in music technology was described as exceptional; the college has since topped the sixth form college performance tables for value added for five consecutive years.
As an author, James has contributed to study and revision guides for A Level Music, Music Technology and GCSE Music for Rhinegold Education and CGP Revision Guides. He delivers nationwide training to teachers with a particular focus on Music Technology and Popular Music, alongside his commitments as an examiner and moderator.
Cost: £250 per delegate which includes resources; £299 for 2 teachers from the same school booking on this course
Booking Form
The information below will be used solely to process your booking. You can see further information on our privacy statement here.
To book your place, please complete the form below: