Achieving outstanding outcomes for all pupils through outstanding questioning
In recent years Ofsted have distanced themselves from advocating any specific teaching methodology they expect to see in lessons. Yet, 'effective questioning' is explicitly referred to in their overview of research evidence underpinning the new education inspection framework. (Jan 2019, p.13)
Rightly so. To extend, deepen or even re-structure pupils' learning, teachers must ask questions that stimulate thinking. The more effective our questions, and how we ask them, the better our pupils' progress.
This webinar prompts teachers to reflect on existing practice and provides them with a range of ideas and techniques to enhance their own and colleagues' questioning skills.
Who will benefit?
This course is suitable for teachers and school leaders from secondary, primary and FE colleges aiming to raise pupil achievement through effective questioning and dialogue.
This webinar will help you:
Plan effectively for questioning;
Strengthen questions to encourage deeper thinking and ensure all pupils are appropriately challenged;
Manage the classroom environment effectively to develop a more dialogic classroom and secure the impact of questioning on learning;
Identify and develop aspects of questioning to improve your own classroom practice and that of others.
Presenter Profile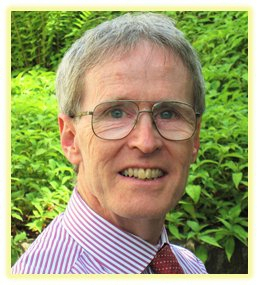 David Nicholls is an independent Consultant, with a wealth of experience as an AST, Subject Leader and MFL Consultant for a LA. He has a proven track record of supporting teachers and senior leaders across the South West, delivering well-received training on a range of topics, running networks and working in schools with individual departments and classroom teachers. He is Ofsted-trained and experienced in conducting lesson observations and giving feedback through coaching.
Feedback from teachers on David's courses
Everything was brilliant – so much to take on board and I already have a wealth of new activities to put in place tomorrow.
Great! Loads of useful, practical stuff.
Excellent ideas; lots to try out – can be adapted for all abilities.
Thank you. I found the practical ideas really good and look forward to sharing with my school.
Very useful. Great to get the opportunity to reflect and share good practice.

Cost: £150 per delegate which includes resources; £199 for 2 teachers from the same school booking on this course
Booking Form
The information below will be used solely to process your booking. You can see further information on our privacy statement here.
To book your place, please complete the form below: