Outstanding Geography curriculum: reach the highest standards for teaching
This course is online - the course will run as two half-day sessions with a gap task between the sessions.
This course will consider the Ofsted criteria for outstanding geography and provide support to meet the requirements of the 2019 Ofsted EiF, the National Curriculum and GCSEs. You will reflect upon what you are currently trying to achieve for your students and critically assess the methods you employ. The course will review approaches to student progress, assessment and enquiry learning at key stages 3 and 4. You will consider how to structure, plan and teach outstanding sequences of lessons, benchmark your current provision and decide what you need to do to move forward.
Aims and outcomes
Analyse what makes an outstanding geography curriculum and sequences of lessons and departments.
Develop innovative and topical 'living geography' that engages learners in creative and critical thinking about people, places and landscapes
Consider a wide range of imaginative teaching strategies that will stimulate active participation in learning and incorporate the regular and effective use of enquiry, fieldwork, geo-media, images, atlases and maps
Find out about web materials to support and enhance learning.
Initial dialogue before the course to ensure sessions are tailored to your needs, will take the form of a questionnaire to complete.

A series of key readings and supporting documents, and tools will be provided online.
Session 1: Thursday 28th January 4pm - 6.30pm
1 - What does outstanding mean? – creating and sharing a vision
2 - Outstanding curriculum – introduction to a curriculum design process, to develop Powerful Knowledge, to develop pupils that can think geographically – in line with the Ofsted's view of curriculum – intent, implementation and impact. This session will introduce you to a range of curriculum design tools.
Next steps – in between the two twilight training sessions apply the ideas introduced in the session to the curriculum design work you have already considered.
Session 2: Thursday 4th February 2021 4pm - 6.30pm
Reflection – share ideas and approaches considered from the 1st session.
1 – Outstanding teaching – introduction to a wide range of approaches to make your teaching outstanding, including sources of geographical data including maps, enquiry learning. Introduction to web based resources to enhance your lessons.
2 – Curriculum Impact – how do you know that you are making a difference ?
Presenter Profile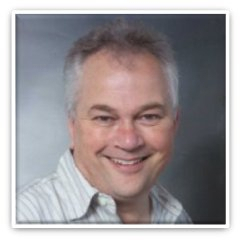 David Gardner is a consultant, with extensive experience in bringing about curriculum change that makes a real difference to learners and their schools. He has a wide and varied experience of working with teachers to develop curriculum around the world, devising and leading workshops in a range of countries. David led and managed major curriculum and research projects as part of his work at the Qualifications and Curriculum Development Agency, between 2005-2011 (as a senior national adviser for geography).
From 2011 to 2018 David was a PGCE Lecturer in Secondary Geography at several universities including Goldsmiths and UCL-IoE in London. He is the author of a range of school textbooks, teacher guides, and websites. David had 28 years experience in schools, as a geography teacher, and school leader. He has recently worked with Ofsted regarding the new Inspection Framework, and its focus on a quality curriculum. His textbook for Hodder Education, Progress in Geography at KS3 was published in June 2018, and has been designed with intent, implementation and impact in mind. His latest textbook was published June 2020 by Hodder Education 'Progress in Geography Skills at KS3'.
https://www.hoddereducation.co.uk/progress-in-geography
He is currently writing 'Planning your coherent 11-16 geography curriculum', a guidance book including curriculum design tools for the Geographical Association.
Feedback from teachers on David's courses
A fantastically detailed course with very up-to-date, relevant and thought-provoking ideas introduced. A very useful day from which I hope to utilise the suggestions and feed back the ideas to my department.
I felt that this course allowed me to see the merits in what we do already, but at the same time demonstrated how I need to approach further planning in a more structured manner.
Excellent, informative course with great resources.
A stimulating and informative course. Gave me a lot to think about.
Thanks to David; an extremely worthwhile day.
Cost: £250 per delegate; £299 for 2 teachers from the same school booking on this course
Booking Form
The information below will be used solely to process your booking. You can see further information on our privacy statement here.
To book your place, please complete the form below: