Teaching and Learning – Developing independence and resilience in all teachers and learners
This course will be online:-
Jackie is presenting via webcam, accompanied by slides and activities
Opportunities for delegate questions and comments
A copy of the slides will be made available after the course, along with further materials
Session 1 - Teachers as Change Agents - 4 May 4pm to 6.30pm
This session will share how our own mindsets are developed and the crucial role of a teacher in modelling a growth mindset for their students.
You will find out how to make your presence felt in the classroom in your unique way and ensure that every child makes progress through a 7-step process to delivering an excellent lesson.
In addition, this session will help you understand how to develop the habits of the very best teachers, so you can make a lifelong impact on your students.

Session 2 - Cultivating Ambitious Learners - 11 May 4pm to 6.30pm
This session will consider how to create aspiration and engagement in learning with your students by weaving high challenge into your curriculum and making assessment integral to learning. It will offer lots of practical examples to try out for yourselves then adapt for your classroom.
The course is based on two 2020 publications by Jackie Beere:
'Teaching and Learning – Developing independence and resilience in all teachers and learners' – the complete guide to delivering powerful lessons every day that make a genuine difference to the lives of learners.
'The Complete Learners Toolkit – metacognition and mindset – equipping the modern learner with the thinking, social and self-regulation skills to succeed at school and in life.' A book full of lessons for 9-16 year olds developing the World Economic Forum Skills required for working life in 2020-30

Presenter Profile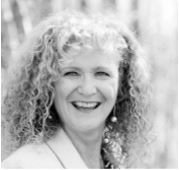 Jackie Beere worked as a newspaper journalist before starting a career in teaching and school leadership. She started as a teaching assistant and primary school teacher, later moving into secondary school as an English teacher. She became one of the first Advanced Skills Teachers in 1999 and, eventually, the Headteacher of a large, successful secondary school.
She was awarded an OBE in 2002 for developing innovative learning to learn programmes that raised achievement for both students and teachers.
Since 2006, she has been training teachers and leaders all over the world in the latest strategies for developing resilient, independent learners and a growth mindset culture in the classroom. Jackie is a master practitioner of NLP, a trained Clarity Coach and author of several bestselling books. Her latest books for 2020 are 'Teaching and Learning – developing independence and resilience in all teachers and learners' and 'The Complete Learner's Toolkit', which is a book of lessons to develop mindset skills for 9-14 year olds.
Jackie is passionate about giving children, their teachers and school leaders opportunities and strategies to develop the confidence and courage that will help them thrive in school and beyond.
Cost: £250 per delegate; £299 for 2 teachers from the same school booking on this course
Booking Form
The information below will be used solely to process your booking. You can see further information on our privacy statement here.
To book your place, please complete the form below: