Effective marking and feedback: how to ensure pupils with SEND benefit from current concepts of best practice
This course will be online.
In recent years school leaders have actively supported a reduction in the marking load on teachers, identified as the main pressure on teachers in the 2016 Workload Review, and now place greater emphasis on verbal feedback techniques. The Hattie meta-analysis confirmed the link between progress and effective feedback but are you confident that your policies and practices are effective in relation to your SEND cohorts?
Is your school's current approach, "meaningful, manageable and motivating for all students, including those with specific learning needs?
Can you evidence that you have understood how specific SEND pupils are supported through feedback without increasing teacher workload?
Is there a clear link between marking, feedback and curriculum plans in your school?
Do teachers feel confident adjusting feedback to individual need?
Do you need new ways to:
Refresh the role of marking and feedback in your school by evaluating up to date evidence-based practice?
Adapt strategies to specific learning needs?
Deepen understanding of SEND barriers in relation to a range of feedback techniques
Course Outline
The purpose of marking and feedback: The Hattie meta-analysis tells us the students benefit from feedback but has recent research given us the tools to ensure SEND pupils make rapid progress?
Current best practice: Approaches to marking and feedback: strengths and weaknesses in relation to SEND cohorts' specific barriers.
The Curriculum Progression model: is a dynamic approach to assessment, marking and feedback the answer?
DIRT, Feedback and Response and metacognition: a model of continuous feedback and reflection
Timely feedback: how immediacy is key to facilitating independence as part of the extended handover from teacher to student
The potential pitfalls of self-assessment, peer marking and verbal feedback for some SEND pupils.
Written feedback: less is more, and specificity is key
Successful whole school implementation: creating a culture of success with an inclusive marking and feedback policy.
Engaging SEND pupils and their parents in the process through a consistent whole school approach.
Target setting and specificity: Linking feedback to individual targets in IEPs and PLPs
Targeted CPD and the role of middle leaders in the implementation of policies
High expectations and a clear route-map to success can raise self-esteem and increase engagement.
Presenter Profile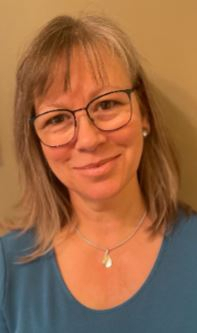 Amanda Ross-Scott has had over 15 years' experience as Head of Learning Support in leading independent schools. A role as psychology assistant in a London hospital working with amputees, patients with brain injuries, and eating disorders fuelled an interest in the neuroscience behind mood and learning. Post-Graduate training in Specific Learning Difficulties (SpLD) followed and for the past 20 years, Amanda has provided specialist learning support to pupils and private clients in a wide range of schools and settings, as well as regular whole school CPD/INSET sessions for teachers. Most recently she was Assistant Head Teacher, Head of Learning Support, DDSL and Wellbeing Lead at Northbridge House school where she spent the past 6 years. In her private practice, she supports young people with learning needs and mental health issues, to overcome their difficulties, recover their self- esteem and confidence, re-engage with their learning, and achieve the grades they need to either continue successfully in further education or on their journey through life.
Cost: £150 per delegate
Booking Form
The information below will be used solely to process your booking. You can see further information on our privacy statement here.
To book your place, please complete the form below: