Teaching Assistants' Effective Mathematics Intervention and Subject Knowledge Enhancement Course
This course will be online.
Teaching assistants play an important role in supporting pupils with maths, both with 'keeping up' (in readiness for the next day's lesson) and 'catching up' for those with gaps in their mathematical understanding.
This course aims to equip TAs to:
support pupils who have fallen behind or are at risk of doing so
use a range of strategies and resources to diagnose and address weaknesses in pupils' understanding
enable pupils to make better than expected progress
This course is suitable for Key Stage 2 and Key Stage 3 teaching assistants who play a role in supporting pupils to 'keep up' and/or 'catch up', either in whole-class sessions or small group/one-to-one interventions.
Session 1: Monday 22nd November 2021 2pm - 4.30pm
Session 2: Thursday 6th January 2022 2pm - 4.30pm
Two half-day sessions focussing on subject knowledge enhancement, mathematical pedagogy, questioning techniques, assessment for learning and resources. There will be a gap task between these half-day sessions.
Presenter Profile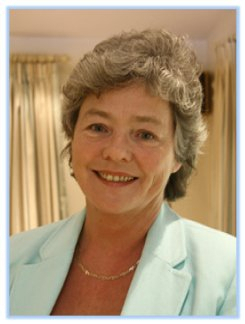 Helen Blanchard has extensive classroom experience, working with pupils at key stages one, two, three, four and five. Her roles have included mathematics subject leader, assistant head teacher, Advanced Skills Teacher and National Strategies regional adviser for mathematics and functional skills. Since April 2011, she has been working as an independent consultant and Ofsted inspector.
Helen has a wealth of experience of supporting teachers on improving pedagogy and classroom practice, and working with senior and subject leaders to improve engagement and raise attainment in mathematics departments and whole-school. She is accredited by the NCETM to provide CPD in both primary and secondary phases, and has worked with a range of awarding organisations on developing new assessments. Helen is an Ofqual external expert on mathematics qualifications.
Feedback from teachers on Helen's courses
A very informative day. There was a lot to take on board and I plan to make several changes to my teaching as a result.
Deeply considered, very thought-provoking and useful content: a really helpful course.
Lots and lots of very useful ideas for teaching Maths - I will definitely be trying these in my lessons.
This course is inspiring and thought provoking - thank you.
This course covered the topic comprehensively and made it less scary to make the change to this way of teaching.
Fantastic course - very informative and reassuring. I highly recommend it.
Great course and some interesting discussion points.

Cost: £250 per delegate; £299 for 2 teachers from the same school booking on this course
Booking Form
We have a temporary problem with the booking form below.
To book your place, please email [email protected] with the title and date of the course along with your full name and school name.

The information will be used solely to process your booking. You can see further information on our privacy statement here.
To book your place, please complete the form below: