Reading and writing for life: articulate and confident learners
...with Martin Illingworth (featuring inspiring words from Rhythmical Mike)
This course will be online:-
Martin is presenting via webcam, accompanied by slides and activities
Opportunities for delegate questions and comments
A copy of the slides will be made available after the course, along with further materials
This is a one day course split over two days; Monday 21st March 12:30pm to 3:00pm & Monday 28th March 4:00pm to 6:30pm.
Motivating your students through genuine engagement is the route to successful learning. Helping your students see how they will be richer from your lessons and the relevance of those lessons to their lives is absolutely essential. Martin offers practical ideas and deep thinking about success in your classrooms, focusing on Years 5, 6, 7 & 8.
In these presentations, we will consider how to develop reading and writing skills useful to the world of the 21st Century. We will also consider the ways in which reading and writing can broaden your world, your expectations, your confidence and your skills as a communicator. Looking at real writing for real purposes with genuine audiences is at the heart of developing strong approaches to how we read and how we write.
Sessions are aimed at literacy co-ordinators, lead teachers of KS2 & KS3, classroom teachers and all interested in developing their students confidence and articulacy.
These sessions will cover;
engaging writers
the importance of audience and purpose
the development of reading
digital proficiency
the debate around knowledge versus understanding
confidence and ownership of texts
Presenter Profiles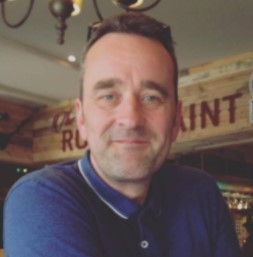 Martin Illingworth is Senior Lecturer in Education at Sheffield Hallam University, consultant teacher with The National Association for the Teaching of English and Associate Speaker with Independent Thinking.
Martin is a leading voice in English education today. He brings with him good humour, common sense and a passionate belief that what your students need is an education that offers them hope. Martin will inspire you to think about the education you offer. Martin is an English and literacy specialist with twenty-four years of teaching experience, both as classroom teacher and as Faculty leader. At Sheffield Hallam, he has responsibility for the training of English teachers on PGCE, School Direct and Teach First routes. He has conducted research in Toronto, Canada into teacher training abroad. In his book, Think Before You Teach (2015), Martin asks teachers to reflect on why and how they intend to teach. Martin has recently made a short film entitled, 'The only fresh air is outside in the yard'. It tracks the difficulty of a child ignored and bored at school. His recent book 'Forget School' (2020), looks at the potential value to young people of an up to date modern curriculum that supports the needs of those young people as they enter an uncertain adult future.
Martin works with schools and universities throughout the UK including appearances at The University of Nottingham, The Harris Academy in South London and at The National Primary Grammar Conference in Oxford (with David Crystal and Ronald Carter). He has worked with teachers in Cairo, Egypt where he delivered CPD at El Alsson School. He has also made recent appearances at the Telegraph Festival of Education, SSAT conference and the National Education Show of Wales.
With a mix of practical ideas and deep thinking, Martin's sessions remind professionals why they became professionals in the first place and inspire them to move forward refreshed.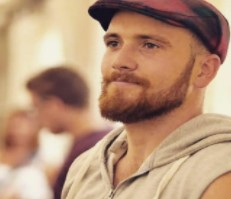 Rhythmical Mike is a spoken word artist from Derbyshire. He performs across the UK and has made recent appearances in venues as diverse as YNot festival, Boom Town festival, Ronnie Scott's Jazz Bar, London's Southbank Centre, Sheffield Hallam University, sharing the stage with high profile artists such as Russell Brand, Rizzle Kicks, Hollie McNish, Akala and Mike Skinner (from The Streets).
As well as poetry performances, Rhythmical Mike regularly runs poetry workshops and recitals for schools, youth centres, charities and more around the country. He spoke at the Telegraph Festival of Education 2017. Rhythmical Mike's poetry will be featured in a forthcoming publication from Independent Thinking Press, 'Working Class' edited by Ian Gilbert.
Rhythmical Mike is also a star of You Tube, with poems such as 'Smile' and 'You Got This' gaining many thousands of hits. His short film of 'Life's Beautiful Game' is winning him admirers across the world.
He has performed in schools, universities, rehabilitation centres, and prisons. His spoken word is therapeutic and uplifting. As a school pupil who did not succeed, he is perfectly placed to let teachers know about how talent can slip through school unnoticed.
Heartfelt and honest, Rhythmical Mike's poetry has a profound ability to inspire and motivate all those who have the chance to listen to his words…

Cost: £250 per delegate; £299 for 2 teachers from the same school booking on this course
Booking Form
To book your place, please complete the booking form below. Places are limited.
The information will be used solely to process your booking. You can see further information on our privacy statement here.
To book your place, please complete the form below: