Opening Doors to a Richer English Curriculum
This conference will be online:-
Bob is presenting virtually, accompanied by slides and activities
Opportunities for delegate questions and comments
A copy of the slides will be made available after the course, along with further materials
This is a one day course split over two days, sessions will be 12:30pm to 3.00pm on Wednesday 18th May and 4:00pm to 6:30pm on Wednesday 15th June 2022
Join us to hear how you can open doors to challenging texts, exciting English and routes to excellence for all your pupils!
This is a chance to find out more about the kinds of principles and strategies that can elevate the ambition and standards of all your pupils in years 5-8. In two online sessions, Bob Cox, will explore how the many schools with whom he works are developing a richer and deeper English curriculum which uses texts past and present and around the globe. This is not another model for English, but a toolkit of opportunities for teachers to learn, adapt and mould key principles for an ambitious curriculum into their own contexts and needs.
Session 1
General Principles of Opening Doors for All Pupils
The link between challenging texts and more scope for learning and knowledge
The link between the quality of the words, styles and beauty of the reading with the creativity of the pupils' work
The access and intervention strategies recommended to include every single pupil in a journey to excellence
A case study to explore the above points
Pupils' work from across the UK to demonstrate quality text to quality writing links
Session 2
Ideas for Classroom Practice
Link Reading: how to plan for whole text quality reading
Taster Drafts: Writing for Reading
A strategy for questioning and learning
Building Coherent English: Progression and Transition
A further case study to embed and explore
Presenter Profile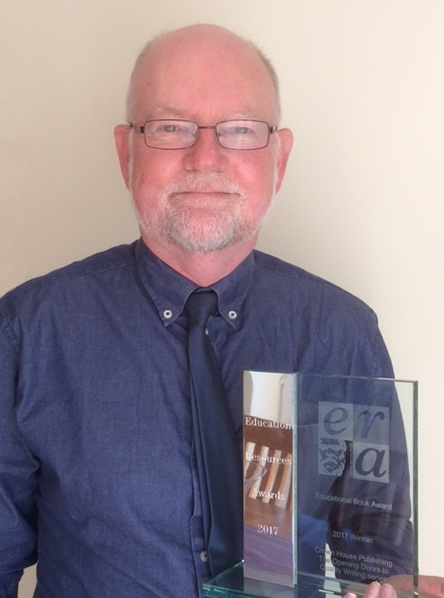 Bob Cox is the award-winning author of the 'Opening Doors' series of books, used around the World and designed to support the development of a rich, ambitious English curriculum. After 23 years teaching, 13 as Head of English, Bob has toured extensively, speaking at regional, national and international conferences about strategies for pitching high but including all learners. He has developed the opening doors network of schools and in 2021 has been presenting ideas at the Osiris World Summit, The Education Festival and numerous LA and Trust events. He and his team, work alongside schools and clusters in ongoing ways to see the fascination of top-class English work emerge thanks to great teachers! Areas of specific focus recently have included Hartlepool, Greenwich, Maltby, Leeds, Cheshire, Hampshire and Bromley.
www.searchingforexcellence.co.uk
Cost: £250 per delegate; £299 for 2 teachers from the same school booking on this course
Booking Form
The information below will be used solely to process your booking. You can see further information on our privacy statement here.
To book your place, please complete the form below: