KS4 MFL – Reaching for the Top GCSE Grades
Why this course?
The first 'new GCSE' student cohort were granted a degree of grade protection, but over the last few years more challenging grade boundaries have been set. Moreover:
The amount of subject content to be mastered for GCSE can appear overwhelming.
A 'conveyor belt' routine of rushed content acquisition and exam-style practice leaves little room for genuine upskilling. A lot can be learnt from successful schools which prioritise teaching over intensive exam drilling, including in years 10-11.
Achieving top grades (6-9)
In this course Martine will concentrate particularly on the following features:
A closer look at some of the GCSE marking criteria;
Content coverage: how to get the balance right between the quantitative and the qualitative;
Beyond the exam-style tasks treadmill: strategies for genuine upskilling;
Beyond rote learning: how to nurture real competence in Speaking;
Beyond drills: how to boost grammar application skills for greater creativity;
How to tackle the potentially conflicting communication/accuracy agenda;
How to train pupils to cope with challenging authentic resources;
Listening: from test-like practice to effective training;
How to use exam-style tasks in a more strategic way;
How to make such tasks go further;
From revisiting to consolidating;
Key implications for KS3.
A teacher-friendly course
In her usual fashion, Martine will concentrate essentially on activity styles which:
demand little preparation;
are easy to explain to students;
are easy to slot into lessons;
are readily applicable to a variety of languages and topics.
Presenter Profile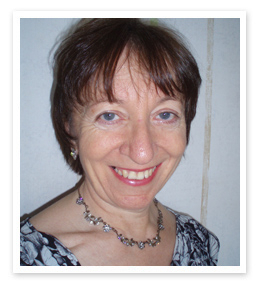 Martine Pillette is an independent MFL consultant and author and a senior examiner for an international organisation. As well as working with individual schools to help MFL departments review aspects of their practice, Martine is frequently involved in initiatives aimed at supporting MFL teaching at KS2-5. She is well known for her realistic and engaging classroom ideas and for helping teachers find manageable ways of tackling the forever changing curriculum agenda.
Feedback from teachers on Martine's courses
Great course. Lovely to speak with like-minded people and talk about the subject.
A well executed session with lots of good advice and techniques on how to get the best out of high attainer students.
Excellent training. I've learnt a lot and will definitely try out some of the techniques/activities.
Lots of really useful ideas - most importantly, easy wins! Martine understands the difficulties and pressures of teaching MFL and the activities + ideas reflect that.
Fantastic, great ideas, easy to adapt, brilliantly thought through! Thank you.
Manageable, practical ideas that I can easily share and incorporate into my teaching straight away. Excellent networking opportunity.

Cost: £185 per delegate which includes lunch and resources; £250 for 2 teachers from the same school booking on this course
Booking Form
The information below will be used solely to process your booking. You can see further information on our privacy statement here.
To book your place, please complete the form below: